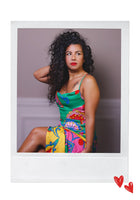 𝙾𝚞𝚛 𝚖𝚒𝚜𝚜𝚒𝚘𝚗:
𝚃𝚘 𝚎𝚡𝚎𝚌𝚞𝚝𝚎 𝚝𝚑𝚎 𝚙𝚊𝚜𝚜𝚒𝚘𝚗 𝚘𝚏 𝚜𝚎𝚕𝚏-𝚌𝚊𝚛𝚎 𝚠𝚑𝚒𝚕𝚎 𝚜𝚑𝚘𝚠𝚒𝚗𝚐 𝚘𝚝𝚑𝚎𝚛𝚜 𝚢𝚘𝚞 𝚌𝚊𝚗 𝚋𝚞𝚒𝚕𝚍 𝚊𝚗 𝚎𝚖𝚙𝚒𝚛𝚎 𝚋𝚢 𝚌𝚛𝚎𝚊𝚝𝚒𝚗𝚐 𝚝𝚑𝚒𝚗𝚐𝚜 𝚢𝚘𝚞 𝚕𝚘𝚟𝚎. 𝙲𝚛𝚎𝚊𝚝𝚒𝚗𝚐 𝚘𝚞𝚛 𝚋𝚛𝚊𝚗𝚍 𝚠𝚊𝚜 𝚝𝚑𝚎 𝚍𝚎𝚌𝚒𝚍𝚒𝚗𝚐 𝚏𝚊𝚌𝚝𝚘𝚛 𝚋𝚎𝚝𝚠𝚎𝚎𝚗 𝚏𝚎𝚊𝚛 𝚊𝚗𝚍 𝚏𝚊𝚒𝚝𝚑. 𝙸'𝚟𝚎 𝚊𝚕𝚠𝚊𝚢𝚜 𝚋𝚎𝚕𝚒𝚎𝚟𝚎𝚍 𝚒𝚗 𝚝𝚑𝚎 𝚚𝚞𝚘𝚝𝚎 " 𝚈𝚘𝚞 𝚠𝚒𝚕𝚕 𝚘𝚗𝚕𝚢 𝚏𝚊𝚒𝚕 𝚒𝚏 𝚢𝚘𝚞 𝚐𝚒𝚟𝚎 𝚞𝚙" 𝚋𝚎𝚌𝚊𝚞𝚜𝚎 𝚠𝚑𝚎𝚗 𝚢𝚘𝚞 𝚔𝚎𝚎𝚙 𝚝𝚛𝚢𝚒𝚗𝚐 𝚝𝚑𝚎𝚛𝚎'𝚜 𝚘𝚗𝚕𝚢 𝚜𝚞𝚌𝚌𝚎𝚜𝚜 𝚊𝚝 𝚝𝚑𝚎 𝚏𝚒𝚗𝚒𝚜𝚑 𝚕𝚒𝚗𝚎. 𝙾𝚞𝚛 𝚐𝚘𝚊𝚕 𝚒𝚜 𝚝𝚘 𝚌𝚛𝚎𝚊𝚝𝚎 𝚌𝚛𝚞𝚎𝚕𝚝𝚢 𝚏𝚛𝚎𝚎, 𝚎𝚌𝚘-𝚏𝚛𝚒𝚎𝚗𝚍𝚕𝚢, 𝚊𝚕𝚕 𝚗𝚊𝚝𝚞𝚛𝚊𝚕, 𝚕𝚞𝚡𝚞𝚛𝚒𝚘𝚞𝚜 𝚙𝚛𝚘𝚍𝚞𝚌𝚝𝚜 𝚝𝚘 𝚒𝚗𝚌𝚘𝚛𝚙𝚘𝚛𝚊𝚝𝚎 𝚒𝚗 𝚘𝚞𝚛 𝚎𝚟𝚎𝚛𝚢𝚍𝚊𝚢 𝚕𝚒𝚟𝚎𝚜. 𝙼𝚊𝚢 𝚝𝚑𝚒𝚜 𝚋𝚎 𝚝𝚑𝚎 𝚜𝚝𝚊𝚛𝚝 𝚘𝚏 𝚊 𝚋𝚎𝚊𝚞𝚝𝚒𝚏𝚞𝚕 𝚗𝚎𝚠 𝚛𝚎𝚕𝚊𝚝𝚒𝚘𝚗𝚜𝚑𝚒𝚙 𝚋𝚎𝚝𝚠𝚎𝚎𝚗 𝚞𝚜, 𝚕𝚎𝚝𝚜 𝚋𝚎 𝚝𝚑𝚎 𝚍𝚒𝚏𝚏𝚎𝚛𝚎𝚗𝚌𝚎 𝚝𝚑𝚎 𝚠𝚘𝚛𝚕𝚍 𝚗𝚎𝚎𝚍𝚜. 𝚂𝚝𝚊𝚢 𝚝𝚞𝚗𝚎𝚍 𝚏𝚘𝚛 𝚝𝚑𝚎 𝚎𝚡𝚌𝚒𝚝𝚎𝚖𝚎𝚗𝚝 𝚠𝚒𝚝𝚑 𝙿𝚊𝚖𝚙𝚞𝚛𝚎𝚎 𝚊𝚜 𝚠𝚎 𝚋𝚛𝚒𝚗𝚐 𝚘𝚗 𝚊𝚕𝚕 𝚊𝚛𝚘𝚞𝚗𝚍 𝚎𝚖𝚙𝚘𝚠𝚎𝚛𝚖𝚎𝚗𝚝 𝚏𝚘𝚛 𝚝𝚑𝚘𝚜𝚎 𝚒𝚗 𝚗𝚎𝚎𝚍.
𝚆𝚎'𝚛𝚎 𝚎𝚡𝚌𝚒𝚝𝚎𝚍 𝚝𝚘 𝚑𝚊𝚟𝚎 𝚢𝚘𝚞! ✨
Just received my package and from the moment I opened it, I can tell you put so much love and thought into your product. Presentation is key and you nailed it! The wrapping, the personal note and drawstring sack to keep the others in BEAUTIFUL! The smell they release is soft and pure and I have yet to light one.

Shaylene R.
The paste has a lovely organic clean minty spa like smell. While using you could immediately feel the baking soda get to work. The coconut oil leaves a clean smooth finish. My mouth felt clean for hours which was noticeable difference from the generic toothpaste I'm used to. Fresh breath and clean teeth have always been important to me and I'm always looking for organic products especially ones that help the environment and are cruelty free.

Laura A.
Where do I begin?? This is the cutest gift and the aroma is so soothing. I love it!!! I am sooo thankful for having such an amazing friend like you in my life. Thank you for constantly lifting my spirit. You may dear are an amazing soul and a genuine human being. Beautiful bouquet by @pampuree

Lucy M.
These smudge sticks are so beautiful, you can tell they were carefully crafted with precision and love. I absolutely cannot wait to use these. Thank you so much @pampuree !

Daniele E.
I've tried almost every natural toothpaste on the market and will say there are some really great ones out there but after using Pampúree's Fresh All Day toothpaste the major factor that stuck out to me besides the benefits of it's amazing natural ingredients, is the fresh clean feel after just 60 seconds of brushing and brightening effect I've noticed after.

Joseph R.
Received my natural whitening toothpaste from Pampúree, nicely packaged and very refreshing leaves teeth feeling smooth and clean after using!

Sophia W.
I Absolutely LOVE THE OIL & mist ♥ as soon as I put it on my skin, it automatically made me feel so good. Thank you for the "No Ordinary Love" Set, Thank you. So Beautiful ♥

Evanna C.
I wanted to share with you, I literally got the chance last night to light my smudge stick for the first time, I felt like I wanted to be at ease and light it. I have to say it's been MONTHS since I got a full night sleep. I lit my smudge stick last night and slept the whole entire night without waking up. The feeling was amazing!! I absolutely felt positivity and relaxed while doing it. I will absolutely buy more when I'm all out. Thank you so much I loveee ittt 

Stephanie S.
Our Pura Vida Smudge sticks smell so good, can't wait to burn them! You gained two new customers!

Lehsly E.